Are you wanting to make a POSITIVE change in your life?
If so, what is it that is currently holding you back?
Is it anxiety, feeling stressed or overwhelmed?
Your weight, or inability to control what you eat?
Do you lack confidence, or have low self esteem?
Or have a phobia or fear - maybe one you've had all your life?

Or are you looking for something?
Perhaps more motivation and enthusiasm to do things?
Maybe help with the menopause?
Or have you lost your mojo, and just want to find more joy in your life?

Whatever you are wanting to deal with, it may be easier than you think...
to be free, to be the person you want to be, and do the things you want to do.
I use clinical hypnotherapy and other integrative therapy techniques, plus coaching, to help people access their own inner resources and ability to make positive changes in their lives. I have seen how powerful and effective it can be, both personally and for many people - just like you. Find out for yourself about the difference it may be able to make to your life.

Your mind is amazing and incredibly powerful, but sometimes willpower, wanting and wishing for change or control is just not enough. This is because this utilises only the conscious part of your mind. To allow for real changes to occur, you often need to engage with the unconscious part of your mind. Clinical hypnotherapy can allow you to access this unconscious part, which may help you to bring about your desired changes in behaviour, thoughts, emotions, or physiology - in a fast, effective, and natural way.

EMAIL ME TODAY or CALL NOW to find out more... about how it may be able to help you. Initial consultation is free.
I CAN SEE YOU IN-PERSON i.e.face to face in clinic, or ONLINE.
Online sessions work equally well as those in person, whilst allowing you to have the full therapy experience from the comfort of your own home.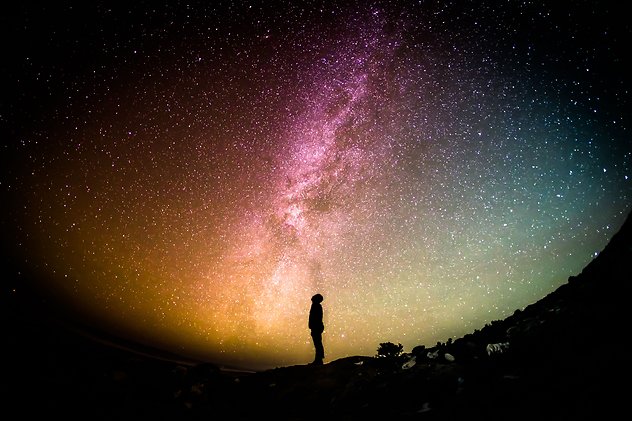 Clinical Hypnotherapy in West Bridgford, Nottingham
Hi, I'm Jude Hoy - welcome to my website.

I believe we should all be free, to make the most of our lives, and find the most joy we possibly can. Sometimes we need some help, in order to help ourselves achieve this.

I specialise in helping people with making positive changes in their lives.

As a highly experienced, multi-Registered Clinical Hypnotherapist, based in West Bridgford, Nottingham, I offer a unique blend of skills, expertise, and an extensive toolbox of ways in which to help people. This means that the focus is you, the changes you want to make, and what you want to achieve.

• Qualified in Hypnotherapy & Psychotherapy since 2010 (Dip Hyp, GQHP)
• Qualified in Psychology, former Lecturer in Psychology and a Positive Psychology Practitioner
• MindWorks Therapy Training Course Tutor and trained Integrative Supervisor
• Diet & Nutritional Adviser, and Coach

I work locally, nationally, and internationally with clients, so am experienced in both face-to-face/in-person sessions, as well as online/video-call consultations - you are in safe hands.

The reason I offer a free initial consultation, is that it allows you to ask any questions you may have, find out more about hypnotherapy and how it may be able to help you, and establish whether you would like to work with me. It also allows you to feel comfortable and committed prior to commencing with sessions.

Generally, and where appropriate, I provide recordings of the hypnotherapy sessions for you. This enables you to reinforce the benefits of hypnotherapy, even in between our sessions.


"From my very first meeting with Jude, she put me at ease with her calm and professional approach. The sessions were always very relaxing, mainly due to Jude's very calming voice and the focus being on the changes I wanted to make. I would truly recommend Jude - very professional and supportive". DC, Leicestershire.


Hypnotherapy is both natural and safe. Being in a session feels similar to daydreaming and is generally a very pleasant, enjoyable, and relaxing experience. Clients often remark on how uplifted and positive they feel after our sessions.

Hypnotherapy may be the answer for you because it is:

• Fast - generally only about 3-6 sessions are required (but it can take less or more)
• Safe - you will always be aware and in control of what is happening
• Effective - hypnotherapy is many times more powerful than willpower alone
• Positive - the focus is on making positive changes and moving forwards in your life
• Natural - everyone experiences hypnotic states throughout the day, e.g. daydreaming

This may be very helpful for issues such as anxiety, weight management, worry, stress, phobias, fears, habits, confidence, self-esteem, motivation, menopause, procrastination, sleep, insomnia, pain, CFS, IBS, and many more.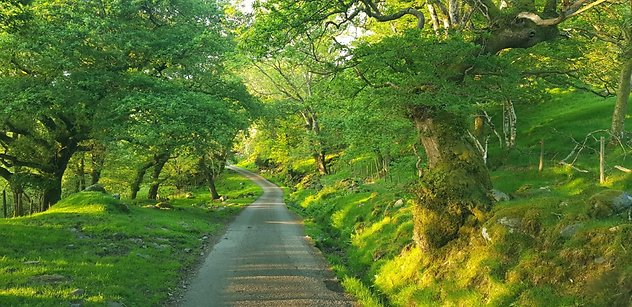 Why Choose Me as Your Hypnotherapist?
For each client, I develop unique and personalised sessions, based on you as a person, your goals, issues, and preferences. These are revised as the sessions progress. This allows for the best possible outcome for you and the quickest and most long-lasting results. All sessions are confidential.

I use professionally recognised techniques from hypnotherapy, psychology, psychotherapy, coaching, NLP (Neuro-Linguistic Programming), Positive Psychology, EFT Tapping, TFT (Thought Field Therapy), guided imagery, and psycho-education. As a Diet and Nutritional Adviser, I can also offer nutrition advice, which allows me to take a complete body and mind approach, to help you further in achieving your desired outcome.

I use my skills and experience as a clinical hypnotherapist, based in West Bridgford, Nottingham, to help people. I am located at the Embankment Primary Care centre (within Response Physiotherapy) and The Bay Therapy Centre in Lady Bay, and am also available online (Teams, WhatsApp video etc).


"I cannot recommend Jude highly enough. She is superb. Guiding and informative at just the right pace to enable the changes to happen. I loved the sessions and support. Thanks for making such a difference. - MW, Nottingham
How Can Hoy Hypnotherapy Help You?
Hypnotherapy can work well for many issues. I have helped many people with:

• Anxiety, feeling overwhelmed or stressed
• Weight Management, which also includes diet and nutrition advice
• Fears and phobias, of injections/needles, spiders, public speaking, driving, flying, dogs, water etc.
• Self confidence and self esteem
• Motivation, feeling lost, procrastination
• Managing pain, IBS, insomnia and sleep
• Managing CFS (chronic fatigue syndrome), long Covid
• Relaxation

... and many more. EMAIL ME TODAY or CALL NOW to discuss your specific requirements.
I am CNHC Registered for Hypnotherapy

The NHS recommends that when looking for a Hypnotherapist, you check that they are on a Register approved by the PSA (Professional Standards Authority). I am on the Accredited CNHC Register for Hypnotherapy.

GP's can only refer patients to practitioners on an Accredited Register. And whilst hypnotherapy is not generally available on the NHS, as I am registered, you may be able to apply for reimbursement of fees by some private health cash plan providers.
Hypnotherapy and You
With hypnotherapy, you are actively engaged in the process of change. This means that for hypnotherapy to be effective, you are in agreement with what is being suggested and you WANT to change. You cannot be made to do something that is not in-line with what is acceptable to you. You always remain in control and can come out of the state of hypnosis at any time. It is a completely natural state and something that you already experience throughout the day.

Hypnotherapy is the practice of hypnosis for therapeutic purposes. I practice Clinical hypnotherapy in a safe, calm, confidential, environment. The treatment goals are always agreed upon with you in advance.


"Jude Hoy was recommended through a friend and she has conducted sessions for me over video calls which have been wonderfully helpful in allowing me to take control of worry and stress, which has let me sleep better and release old fears and blocked emotions. Jude established a level of trust with such genuine kindness and understanding that made me feel safe and comfortable to open up. I have had no hesitation in recommending her to other people". TK, Hong Kong
Spotlight On...
Caffeine and Anxiety - Could your cup of coffee or tea be making your Anxiety worse?

Within 15 minutes of drinking caffeine, the stress hormone adrenaline is released, which activates the body's systems ready for action. This chemical reaction is great - if you are looking for a boost in energy or to increase concentration, but is not ideal for those with anxiety. Both anxiety and caffeine tell our adrenal glands to produce adrenaline, which floods through the body and results in the 'fight or flight' mode being activated. This may result in symptoms such as palpitations, headache, dizziness, muscle aches and tension, trembling or shaking, dry mouth, shortness of breath, stomach ache, feeling sick and difficulty falling or staying asleep (insomnia).

So, if you are dealing with anxiety, it may be helpful to avoid caffeinated drinks such as coffee, tea, and soft drinks - such as Coke and Pepsi. Decaffeinated versions are available and are actually quite good these days! If you do choose to drink caffeine, then perhaps see if it makes your anxiety worse and make a judgement call on if it's worth it for you.

Also, it may be helpful not to drink any caffeine after 3pm, as this can impact negatively on your sleep. Caffeine has a half-life of about 6 hours. This means that if you drink a cup of tea (approx. 40 mg of caffeine), or coffee (approx. 90 - 200mg of caffeine), you will have half that amount of caffeine remaining in your system after 6 hours - which is not conducive to a good night's sleep for many people.


Menopause - Hypnotherapy for the Menopause?
Are you looking for help with issues associated with menopause and/or perimenopause - such as, increased anxiety, low mood, anger, hot flushes, fatigue, weight gain, brain fog, loss of confidence, low self-esteem, sleep problems, memory issues, and digestive issues? Hypnotherapy and nutrition may be the natural route to improve this stage of your life.

I have completed the IMS (International Menopause Society) IMPART level 1 training, and am a keen advocate for helping women to help themselves through this stage of life.

EMAIL ME TODAY or CALL NOW to find out more... about how it may be able to help you.
Hoy Hypnotherapy - Thought for the Month
November 2023 Winter is coming! Are you prepared for the months ahead? If you feel you aren't where you want to be, or there is something you'd like to change about yourself, or your life - what can you do about it? Hypnotherapy may be very useful in helping you tap into your own creative solutions and positive mindset.

I can't recommend Jude highly enough, I had been struggling with anxiety ... for several years before I came to her and she has completely transformed my outlook on life. SJM
Clinic Locations
HOY HYPNOTHERAPY in West Bridgford, Nottingham:

Hoy Hypnotherapy
Response Physio
Embankment Primary Care,
50-60 Wilford Lane,
West Bridgford,
Nottingham,
NG2 7SD
On-site extensive car parking available.

Hoy Hypnotherapy
The Bay Therapy Centre
19-21 Trent Boulevard
West Bridgford
Nottingham
NG2 5BB
Car parking available infront of the centre, and on surrounding roads.

Hoy Hypnotherapy offers clinical hypnotherapy and hypnosis throughout the UK, including London, and Internationally, both in-person and online/Teams/WhatsApp video.


Content of this website and logo is Copywritten; © 2019 and 2023 Jude Hoy
This means that it is protected by copyright law and must not be copied or used without permission.

Logo designed and painted by © Jude Hoy, 2019
Images thanks to Unsplash - Karalyn Arnetts, Greg Rakozysky, Jeremy Bishop, Adam Niescioruk and photos by Jude Hoy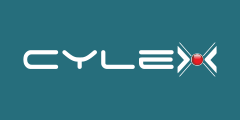 Back to the top